Click on a picture to play a song...
NOTE: Some of the content of this page has been moved to the new Club Bogart Rekkids website.
If you come across any dead links try looking around at Club Bogart Rekkids.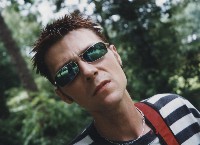 Reverend Larry Turner (2/1/1962 - 2/5/2006)
Rest In Peace



All songs on this website © 1996 - Club Bogart Music. All Rights Reserved.